Aviano, Denver's place to go to for Espresso
To some people, Denver CO is not the place to find an excellent cup of coffee or espresso, but I will quickly disagree with them. On my recent trip to Denver, I found several shops that I would put up against any establishment out of Seattle or Portland, Aviano is one such place
.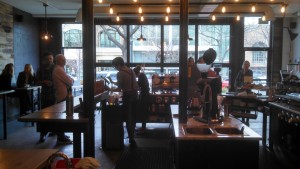 Aviano is located in the fashionable Cherry Creek Shopping area in Denver, in a stand alone building that is clad in rustic, recycled wood, making it that much easier to locate. Once inside you will find a spacious lobby surrounding a well laid out barista bar island, with a bright interior, and a very comfortable seating area, but the best part to Aviano's, is the staff. They make it well worth while, adding greatly to a coffee experience that will stay with you for days, making this a regular stop on your trips to Denver.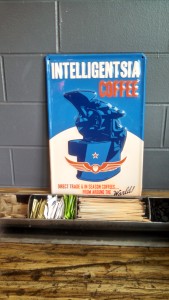 Intelligentsia is the coffee roaster for this outstanding shop. Aviano serves up this fine quality coffee in several ways, and the baristas have several suggestions on the best way to have the coffee of your choice. I sat down at the bar in the back, and I was treated to the sight of the staff deftly handling the volume of drink orders coming their way, and making it look easy and effortless. I quickly saw why this place is the new hang out for all the locals in Cherry Creek Shopping area. The staff know its customers by name as well as their drinks, making this a home away from home for the regulars.
Aviano has built its customer base with outstanding service, with hours that fit well with everybody who lives and works in and around Cherry Creek. If you find yourself in Denver, make a trip to Aviano and have a fantastic coffee experience.