About Me
I'm passionate about the brewing, roasting and culture of coffee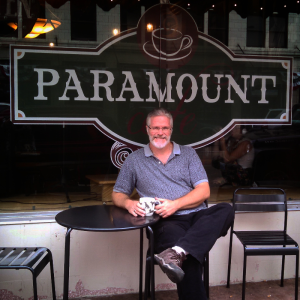 Hi I am CoffeeKen, and I will just get right down to it, I love coffee, in fact I am absolutely passionate about coffee and everything related to coffee! It has been a very important part of my life for as long as I can remember.  I have very fond memories of hanging out with my dad at the local diner, and catching up on all the local chatter over a cup of coffee. Road trips were often highlighted by coffee shops along the way, and my dad being a natural chatter box, would find and make new friends anywhere. We would then be regaled with local history and stories making our visits to these towns and cities all that more personal and memorial.
All of this has helped create within me a passion that has driven me to what I am doing, finding coffee shops, and coffee roasters, that I like and sharing my experiences with you. By doing this, I am also supporting my passion by helping out the small local business owner, and by getting you to know them before you even head out to look for a coffee shop. You won't find any of the big corporate chains on CoffeeKen.com, just locally owned and operated coffee shops and coffee roasters. I am all about the small local owner. You could say I am a national localist, because in honor of my father, I drive around this country, looking for the best coffee shops.
Every summer my family and I take what we call the annual Java Journey, looking for new coffee experiences, blog about it, adding new coffee shops and roasters onto my web site. I also write about various brewing methods, roasting techniques, and what I like and don't like.
As far as my review method goes, it is very simple, if I like the shop, it is on my site, if I don't like it, it won't be added to my website, and the coffee roasters are treated the same way. I don't like writing about negative stuff, there is enough of that already out there.
If you feel there is a coffee shop that needs to be reviewed, I would love to know about it! Send me a name, and place, and I will check it out, or if you feel really strong about it, send me your review and I will put it on my site as well.