Pablo's Little Gem is also a Hidden Gem.
Pablo's Little Gem is also a hidden gem of an espresso blend, it is smooth and naturally sweet. I came across this little gem of a blend at Pablo's shop on east Colfax, Denver, Colorado. I asked the barista what her favorite coffee or blend was, and she recommended Little Gem. I have quite frankly fallen for it, with its nice notes of cocoa in both the aroma and taste, the body is full, and pleasant to drink. The acidity is very low, giving you extra time to sip, and enjoy your drink. There was no sharp bitterness in the cup.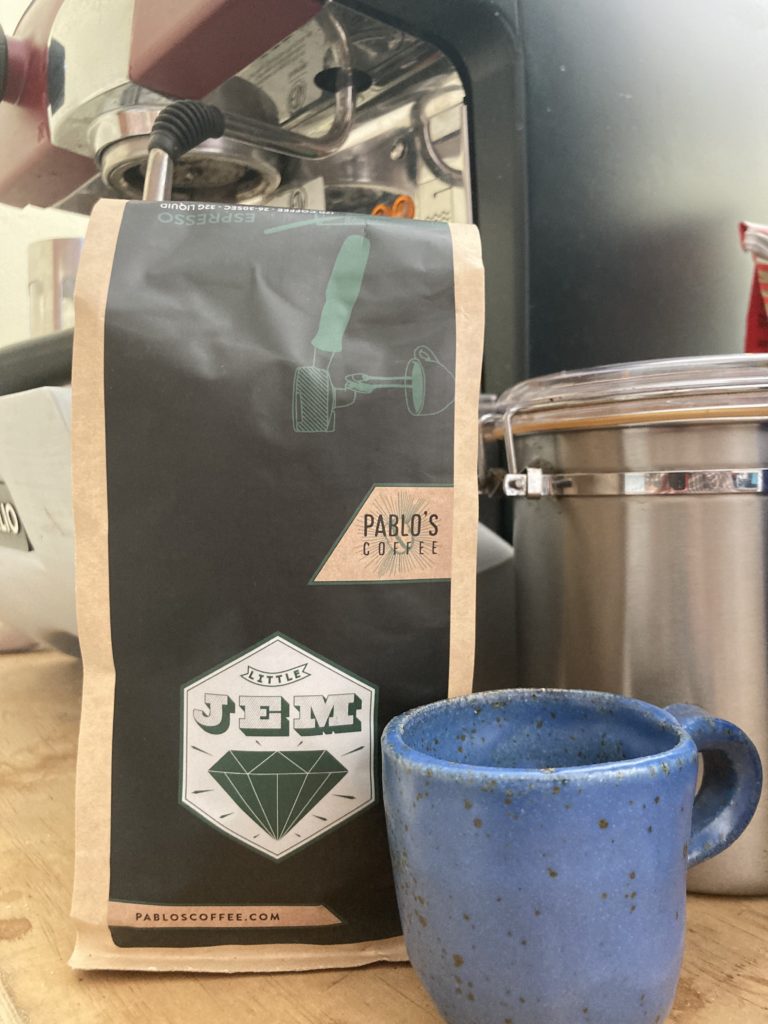 As an espresso shot, it was very enjoyable as a stand alone. I found my self relishing the flavor, and tasting notes of this fine blend. I also used it in lattes, flat whites and cappuccinos, it delivered the same constant flavor profile.
My favorite method of brewing was making Cubanos, the brown sugar blended well with the dark cocoa notes, and the low acidity made the drink enjoyable throughout breakfast and break time.
If you look on the bag you will see a brewing guide on how to enjoy this coffee blend. I was quite pleased to see the weight and extraction time for the espresso machine. I also made my self a French Press and a Chemex, both were very enjoyable to drink and you did not loose any of the flavor profile. The French Press made the Little Gem a bit more fuller in the body and really brought out the dark cocoa note, but it was of no surprise for me.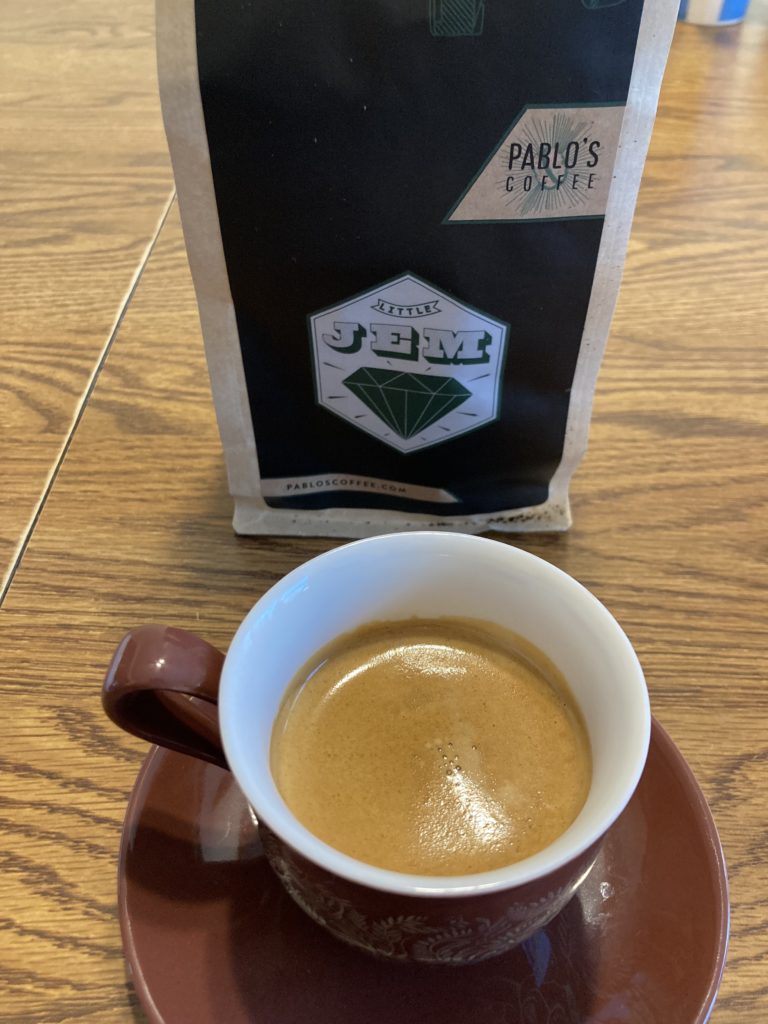 Final word
What stood out for me about Pablo's Little Gem is that it is one of the few espresso blends that seems to meet everyone's idea of what a espresso blend should be. Most blends are heavy and bitter, and require a lot of milk and syrup to smooth out the drink. That is not the case with Little Gem, it full of rich cocoa notes, naturally sweet, not bitter and has a long cup life. This is a great espresso blend, and can go several directions to cover any drink preference while providing you with an experience that you are drinking something very special. A big shout out to Pablo's for roasting such a fine blend.