The Coffee Trader
Montrose's top shelf coffee shop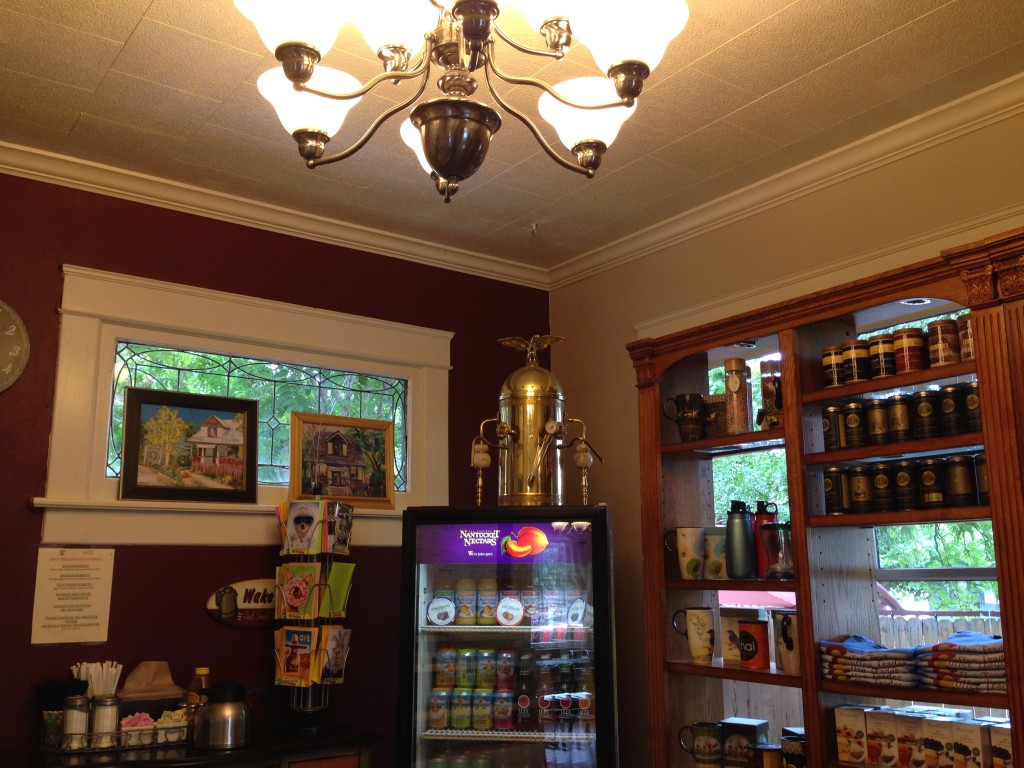 The Coffee Trader, in Montrose CO, is a gem of a coffee shop, discovered during one of my travels to my beautiful home state. I heard about it from the owner, as a result of visiting their shop in Grand Junction. Check out their web site, and you too will decide that if you are ever there you will make a point of stopping. Even fifty miles out of my way, it was well worth it, spending two, quality hours in a lovely coffee shop, and enjoying a fun, and wonderful town like Montrose.
The Coffee Trader has been a fixture of Montrose CO for quite some time, roasting and serving some outstanding coffee and espresso drinks. Their coffee and espresso menu is a nice size, with plenty of good choices, the baristas there know how to make anything you want, and if caffeine is not your choice of drink, there are other delightful beverages as well. We all had different choices of drinks, and none of us were disappointed. My disappointment comes from the fact Montrose is quite far away, me being in AZ.
The coffee house is laid out very well, with plenty of space, tables and chairs, there is a meeting room upstairs where you can gather with your group, just call ahead of time. There is also a little shopping area where you can get your coffee beans, with lots of wonderful coffee related items that are just down right fun!
I will admit, I like old houses and buildings, and I thoroughly enjoyed seeing that The Coffee Trader is located in a 1908 Craftsman house in the Historic part of Montrose, and that has been restored, and renovated with great care, right down to a lovely garden, and porch area, providing a beautiful setting for have your coffee outside, to enjoy the weather, and the birds.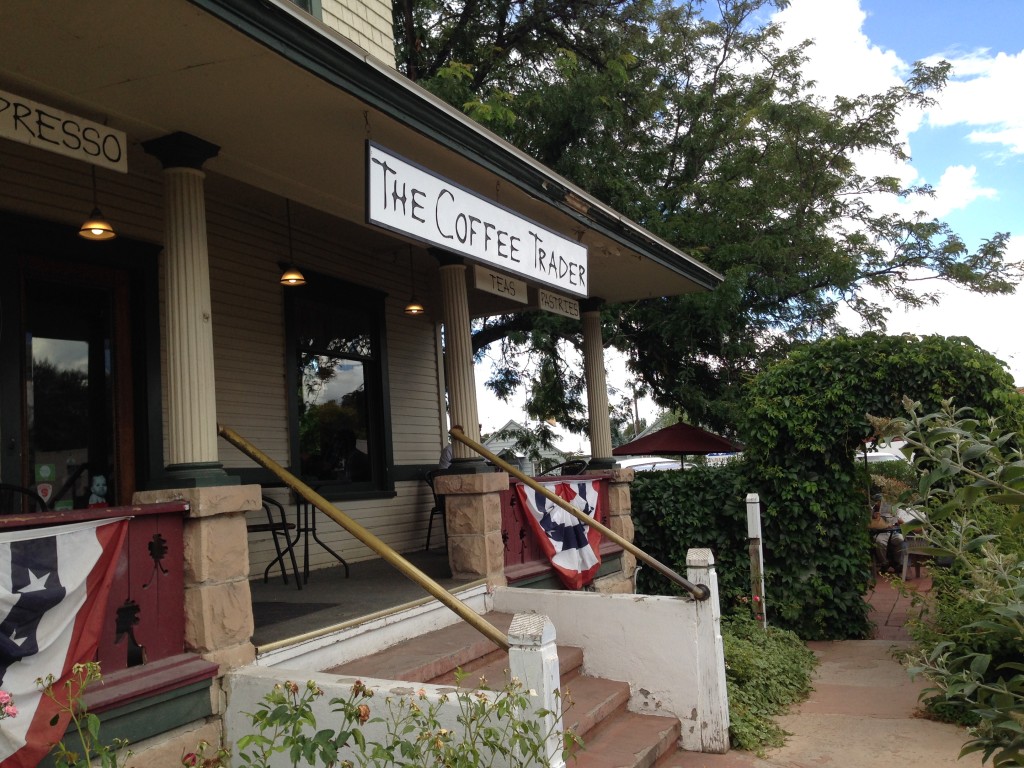 Over all, I am glad I made the effort to find The Coffee Trader in Montrose CO, and it is on my "go to" list for anybody who is travelling in CO, looking for quality coffee, and coffee shop expireance.