Maverick Coffee
Scottsdale, AZ's Freethinker of Coffee
Maverick Coffee of Scottsdale AZ, strives hard to live to their name, as a non-conformist, and a freethinking, coffee shop, it is a little unorthodox, and very important of course, independent. Maverick Coffee does it quite well, with their selection of fine coffee, chai tea, desserts, Australian meat pies, and other breakfast and lunch items that are fresh made, right there, in the kitchen.
What makes Maverick Coffee special?
What makes Maverick Coffee special? Well, first, we were surprised by the place, we pulled up to the shop and, it looked rather empty from the parking lot side, with no signs of activity, and I thought, "Well, this is a bust". Boy was I mistaken! When I opened the door, and stepped in, it was full of people who were just hanging out on a sunny Sunday afternoon, enjoying coffee, tea and each other's company. That is an atmosphere cultivated by good service, and quality product. The layout of the shop was most conducive to crowd flow, while still encouraging people to sit down, hang out, and talk to each other, in normal tones, without shouting over loud music and glaring lights.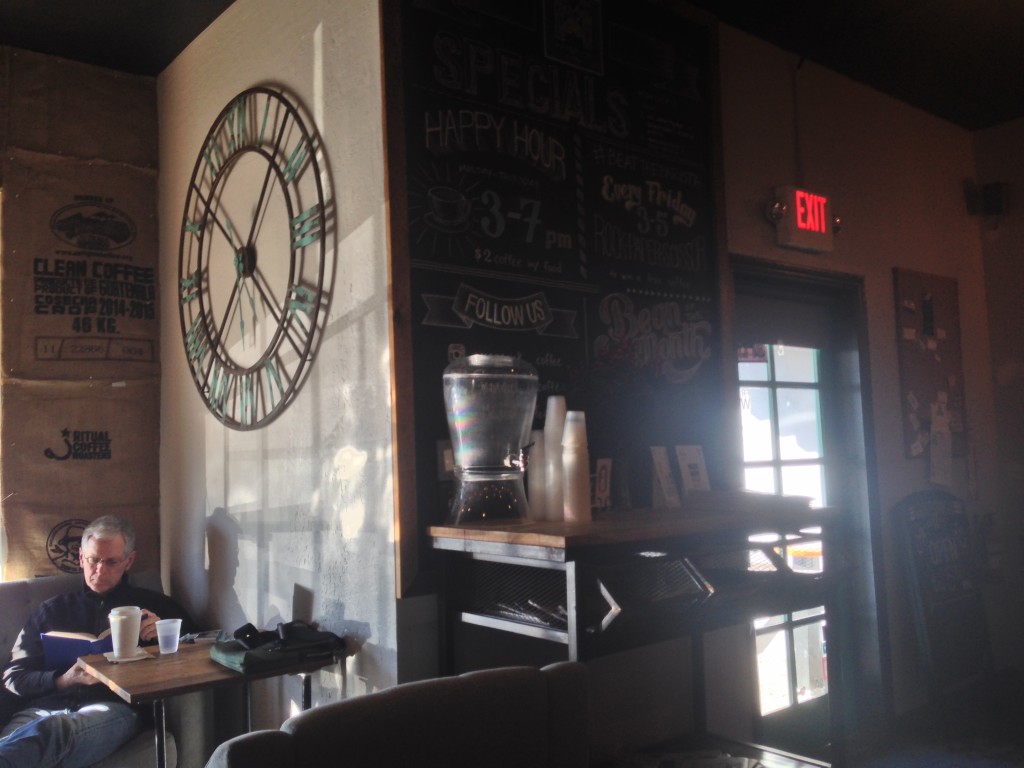 Okay, what about the coffee?
Maverick Coffee serves Ritual Coffee, out of San Francisco, and the baristas do a stellar job of serving it. I had a flat white that was bang on, and the foam on it could hold its own at any latte art throw down. My wife ordered a Chia Latte, and it was so good I considered having one for myself. As an ardent coffee and espresso drinker, that says a lot, right there. If espresso is not your forte then Maverick Coffee can set you up on various brewing methods; pour overs, Chemex, cold brew drip, French Press, and of course, drip. All the coffee is good.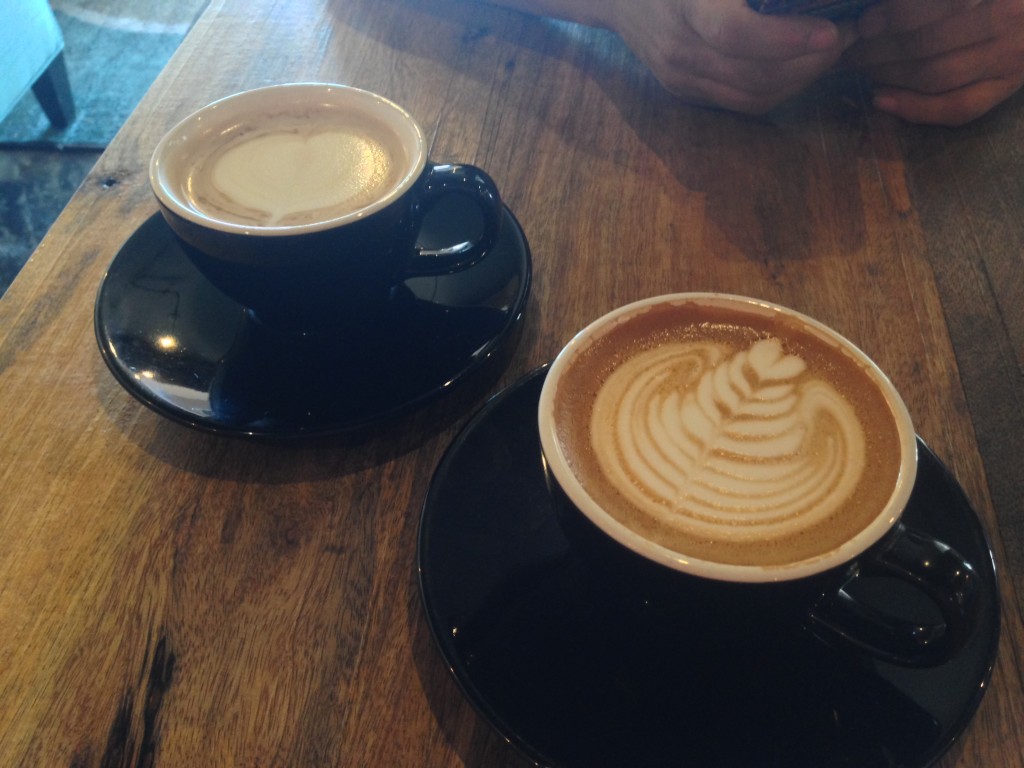 Finale thoughts….
Maverick Coffee is proving to be Scottsdale's coffee shop, were people go, and spend time, get work done, hang out, meet friends, or make new friends, this shop is the real Scottsdale, not the flashy chain store or corporate giant, but an honest independently, and very locally owned coffee shop, and proudly so.