Horse Thief from Prosum, will do more than steal your heart. 
Horse Thief from Prosum Coffee, in Albuquerque NM, will do more than steal your heart, it will expand your world as a coffee drinker. Horse Thief is a fine balance of Sumatra, Ethiopian, and Chiapas coffee. Prosum has figured out the right blend portions to bring out the best of all these coffees. The roast is dark, but never bumps up against being burnt, it only takes a fraction of a second to ruin your roast. Prosum has consistently roasted their coffee to this outstanding level.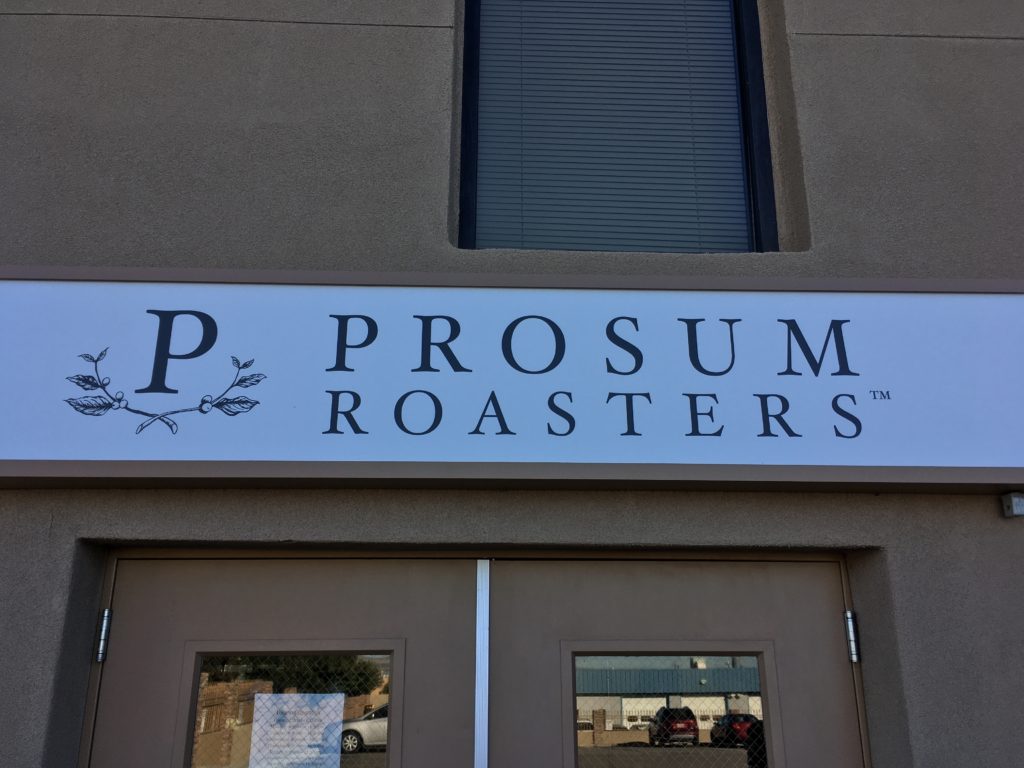 If you find yourself in Albuquerque NM, you really need to go to Prosum Coffee, stop by and check it out, it is well worth the trip!
Here is what I found.
Aroma:
Very, very big! Lots of richness, with chocolate blue berry and earthiness. I did pick up a hint of spice (cloves) when I added water to the coffee for brewing, that is from the Sumatra, the Chiapas offers up some nice nuttiness as the coffee cools down in the cup.
Flavor:
A big bold, strong, smooth flavor of blue berry, chocolate and earthiness. The balancing act does not just stop there, however, Horse Thief is also naturally sweet, with a lovely accent of spice to round out this cup.
Acidity:
Horse Thief's acidity is perfect for a dark roasted coffee, very low, offering up a smooth and soft cup. There was no bitter aftertaste, and no heavy finish to the cup.
Body:
The body is full, and I found it to be highly impressive, a little thick, and full without being heavy. With the Chiapas, I was prepared for it to be a little watery, but that was not the case.
Finish:
Excellent finish; clean, despite the Sumatra, nice blue berry notes, and lots of chocolate, making this a very tasty cup of coffee. Overall a well-rounded cup that is complex with straight up flavors that are not cloying. When I added milk the spice and chocolate flavors became a little more dominate, but it was a very enjoyable cup. I found out that it is served best in a French Press as Prosum suggested. So yes, Horse Thief came in, and did more than steal my heart, it had me enjoying this blend, and yearning for more.