Harbinger's Ethiopian Agaro Gera is well worth proclaiming.
Harbinger's Ethiopian Agaro Gera is well worth proclaiming as one of the better coffees out there. Agaro Gera is well known for its natural sweetness that is complex in flavors. Offering layers of florals and fruit.
Agaro Gera, located in the north east area of Ethiopia, is a high mountainous area, and home to several high peaks. This is the perfect place for coffee to be grown. With its high altitude, cool air, and rich soil.  Agaro Gera benefited greatly from the USAID'S Technoserve project which helped enormously in securing better quality of coffee beans, and in return, secured better prices for the coffee farmers.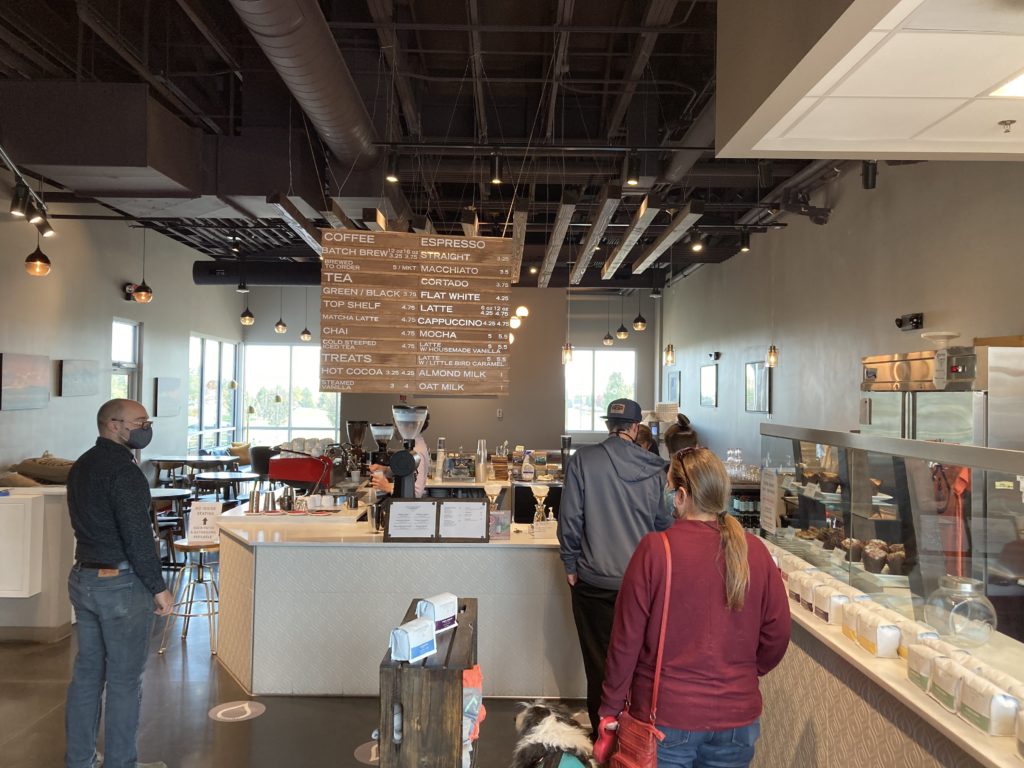 I visited Harbingers, asked for their current favorite and the Agaro Gera was the one that came highly recommended by several of the staff members.
Here is what I found.
Aroma:
The Agaro Gera is a very mild and enticing, full of tea like aroma packed with complex aroma of fruit and flowers.
Flavor:
My first impression of the Agaro Gera was the tea like quality, that had a pronounced plum flavor. As the cup cooled down, the fine black tea flavor dominated the stage.
With milk added the Agaro Gera took an Earl Grey tea flavor profile and the plum completely disappeared.
Body:
The body is medium in weight, giving it a pleasant mouth feel. Slightly juicy with a nice lingering after taste.
Acid:
The acidity is mild, giving this coffee a nice cup life. It has a slight tart finish which I found to be refreshing and did not detract from the overall performance of this fine coffee.
Overall:
Overall, the Agaro Gera is a fine coffee. It brewed well in the Coffee Siphon giving it a nice clean cup and clean body. The French Press helped the flavors greatly, making the plum and floral notes come out, but the cup was slightly muddy. The Chemex cleaned up the muddiness but, had the same profile as the Siphon.
Final thoughts
I am quite impressed with the Agaro Gera and I can see why Harbinger thought this was one of their finest coffees this season. This coffee is complex, loaded with wonderful flavors, a very pleasant mouth feel and a refreshing finish. You couldn't ask for more. A good representation of quality coffee from Ethiopia.