Fourtillfour – a Fine Little Pitstop for Espresso.
Fourtillfour is a sweet little shop, right in historic downtown Scottsdale, AZ. It sits right on the corner, making the parking less of an issue. The shop is masterfully ran by Andrew, the head barista of Fourtillfour. The mission of Fourtillfour is to bring people together who have a BIG love for adventure, art, and classic machines, including the espresso, which is also made, with love, by a classic looking espresso machine, adding a very special touch to the experience.
I stopped in on a Sunday afternoon, not knowing what to expect, having heard of this place by some serious espresso drinkers who happened to own classic cars. I thought the shop would look like a garage with mechanic seats, but I was greatly mistaken.
The Shop?
The shop itself is decorated very nicely with cool grey walls, and clean white walls . There you will find an homage of photos and matchbox cars of vintage Porches. Every first Saturday of the month there is a vintage European car meet up that happens when the shop opens up at 7 a.m. Well worth the effort if you love that sort of thing. The other feature I loved is the recycled wooden floor, and coffee bar, as much of a work of art as any hanging on the wall. Seating inside is small, but the well covered patio, and porch more than make up for small size.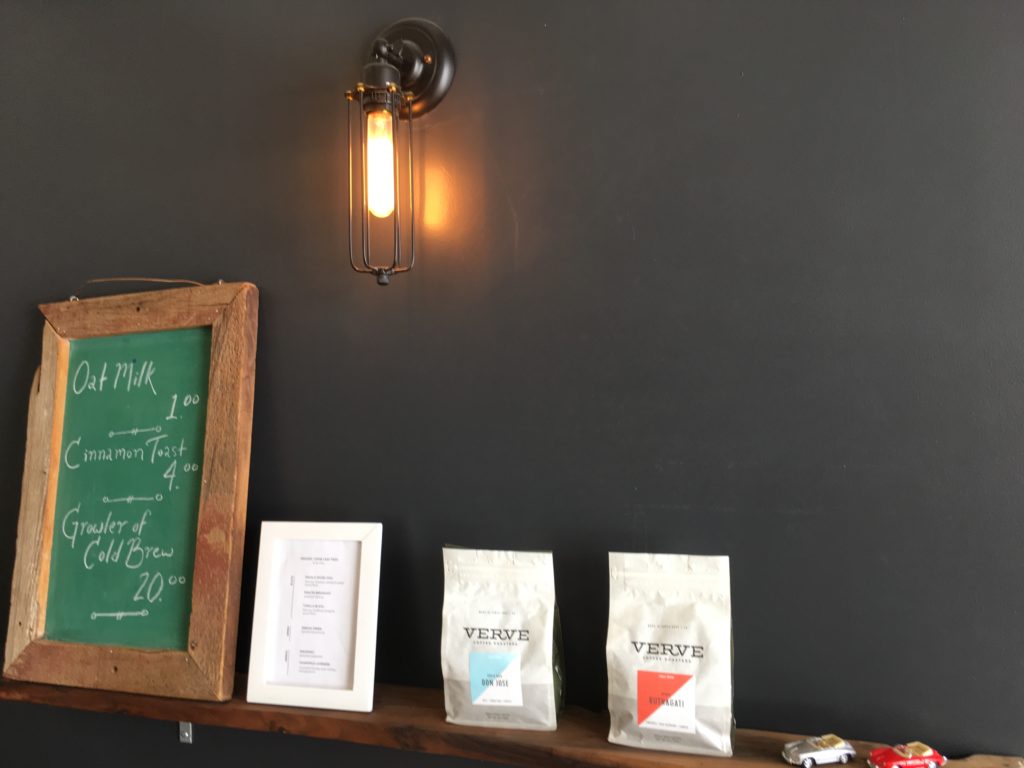 What about the coffee menu?
The espresso and coffee are very delicious, and made with experience. I had a macchiato that was done quite well. You won't find any high sugar drinks here at Fourtillfour, but a straight up coffee menu that is done with extreme care for getting it done right. Cold brew is on the menu, and if you live here in the valley of the sun you know that cold brew is essential during this time of year.
Overall..
I say go to Fourtillfour, meet Andrew, who is strongly committed to his passion, and it shows up in his espresso drinks. Soak in the pictures of a bygone era of automobiles, and if you are lucky, one of those classic cars will show up.