Cupz, Tempe's best kept secret.
Cupz, in Tempe AZ, right in the heart of ASU, is one of those little gems of a coffee shop that you just have to try out. Cupz has everything right going for it, first of all it is quite, not the loud make you crazy atmosphere, but a nice blend of music and quietness that is very conducive to getting your homework, papers, and office work done.  Tables and chairs are set up just perfectly, with lots of space between you, and the next person, you won't feel like you are sharing the same space with them.
Secondly the food is made fresh right there. The menu is small but very well rounded, and delicious you will find fresh made soup, and sandwiches that will satisfy any hunger need. If your sweet tooth is making its feelings known, Cupz has you covered there, too, with fresh made pastries that are made locally in Tempe.
What about the Coffee?
I am getting to that,most of all Cupz has their coffee roasted locally as well, and it is fresh. You can get it as a drip or, if you like espresso, then go for the cappuccino, it was perfect. If espresso is not your style, then their chia tea and chia latte is out of this world!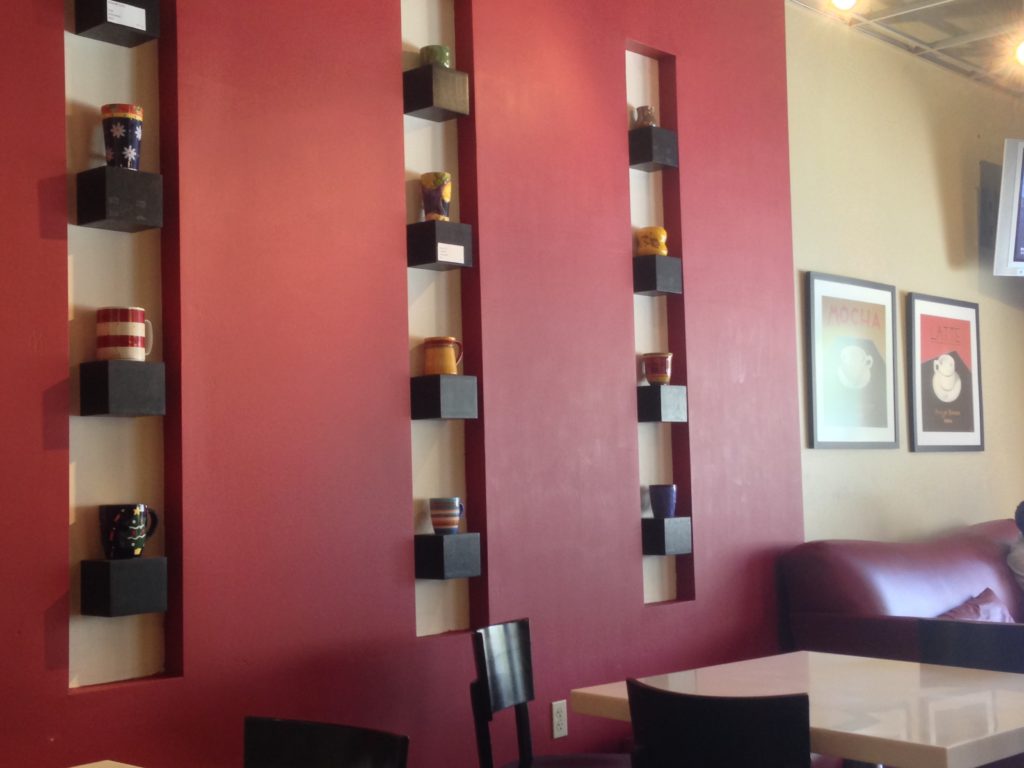 What else did you like?
In conclusion I liked the whole package of Cupz, the staff, the décor, the atmosphere, creating just the perfect balance. Cupz is the perfect kind of shop for ASU, and Tempe; clean, well-lit, and if you pay close attention, you will see why it is called Cupz.  Cups are proudly displayed on the walls of, not in a tacky way, but like a gallery, with artist info, and the price should you feel the need to support a local artist, because each cup is a special one of a kind ceramic coffee cup, created by local artisans.