Matador Coffee, taking on Flagstaff's Bullish Coffee scene
Matador Coffee, in Flagstaff AZ, is one of the hippest, and a favorite with millennials. We came across Matador Coffee while on a search for coffee in Flagstaff, without going to the historic part of Flagstaff.
Matador Coffee resides in an old 70's garage that has been artistically repurposed to be a coffee roaster.  A coffee shop, with bold lights, and colors that is a standout without being gaudy.
What did you find there?
What did I found at Matador? First of all, I was greeted by the heady smell of freshly roasted coffee, being roasted right there in the lobby. The garage door was opened and the aroma was filling the air as we walked up.  Secondly, I noticed that there was a walk up, and drive thru station, set up right in the drive way! So many options, if you are in a hurry, or on a leisurely walk, this is the spot for you to go!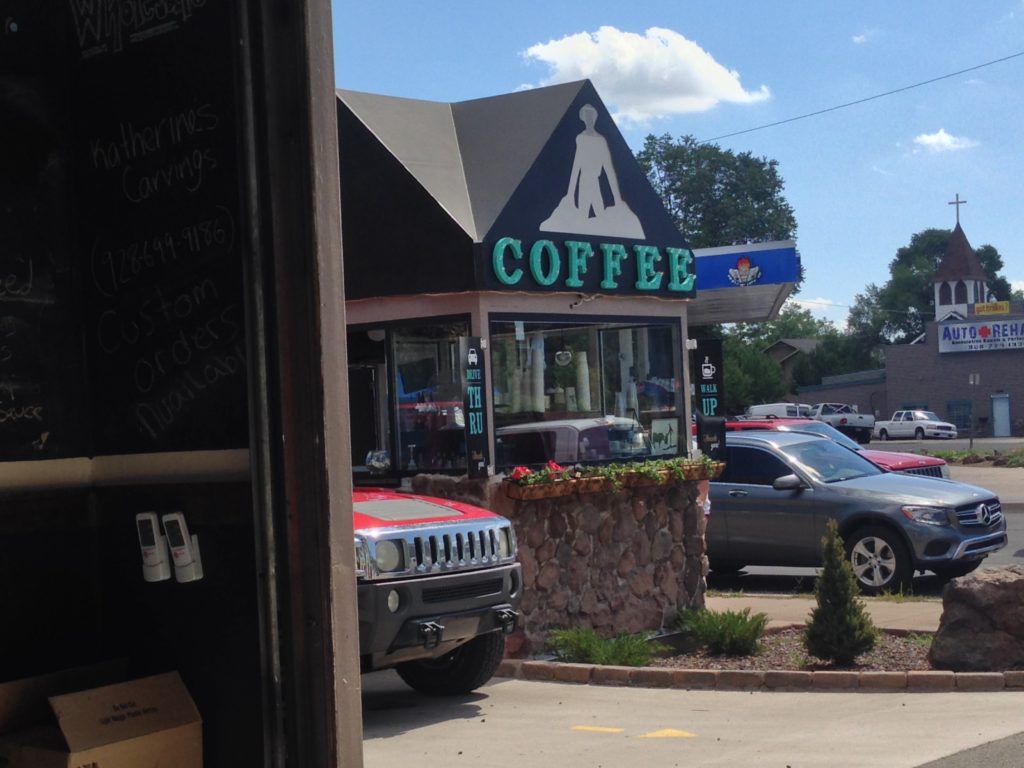 Then I noticed the lobby where you can order food, and coffee, and sit down, enjoy your drink, and food. Lastly, there is a cool patio for seating outside, on the south side of Matador Coffee, offering plenty of shade.
How was the coffee?
The coffee was great, so good in fact that I picked up a bag for myself to enjoy this week. We had a blended latte that was very good, and a real thirst quencher, and the dry cappuccinos we had were stellar!
What makes Matador Coffee different?
One thing that sets them apart is their Hemp Coffee to start with! That is a first for me! I also saw that the coffee and tea shelves where full with freshly roasted goods. The fact that the coffee was being roasted on a Sunday tells me that they have a demand for their coffee. Matador also makes fresh food there that looks very healthy, and yummy. I also noticed that there is gluten free option as well.
Bottom line?
My bottom line on Matador Coffee, go! I found it to be a delight, great coffee and espresso, Matador Coffee is a place to go to for your coffee needs.