Forty Weight Coffee
Forty Weight Coffee is one of those wonderful little surprises that will humble you, and remind you of the saying, "Don't judge a book by its cover"! Because what you see from the parking lot is not what you get once you open the door and go inside!
What makes Forty Weight Coffee different?
What makes Forty Weight Coffee different? Once you open the door, and step inside you will find yourself inside a coffee shop that serves its neighborhood well. It is the second home, or home away from home, for lots of people. I found mothers with young kids meeting their friends, high school kids taking a break and having lunch, and making plans to come back after school, as well as several business people meeting customers to go over deals and talk about upcoming deals. How this comes about is that Forty Weight Coffee offers lots of tables, with comfortable chairs that are spaced apart for privacy, along with some side rooms that have large tables, lots of couches, and plush chairs for those meeting with friends and colleges.
How about the coffee and service?
The coffee was great, I had a cappuccino that was very good, and they have their own blend as well as a single origin, roasted for them by a local roaster. The food is made fresh right there, and the desserts are also locally made and super fresh. The customer service was spot on. I was greeted politely, and some small talk was made that made me feel right at home. The espresso drink was made promptly, and put on the bar for me to get, and the shop was clean and laid back so you didn't feel rushed to get out of there.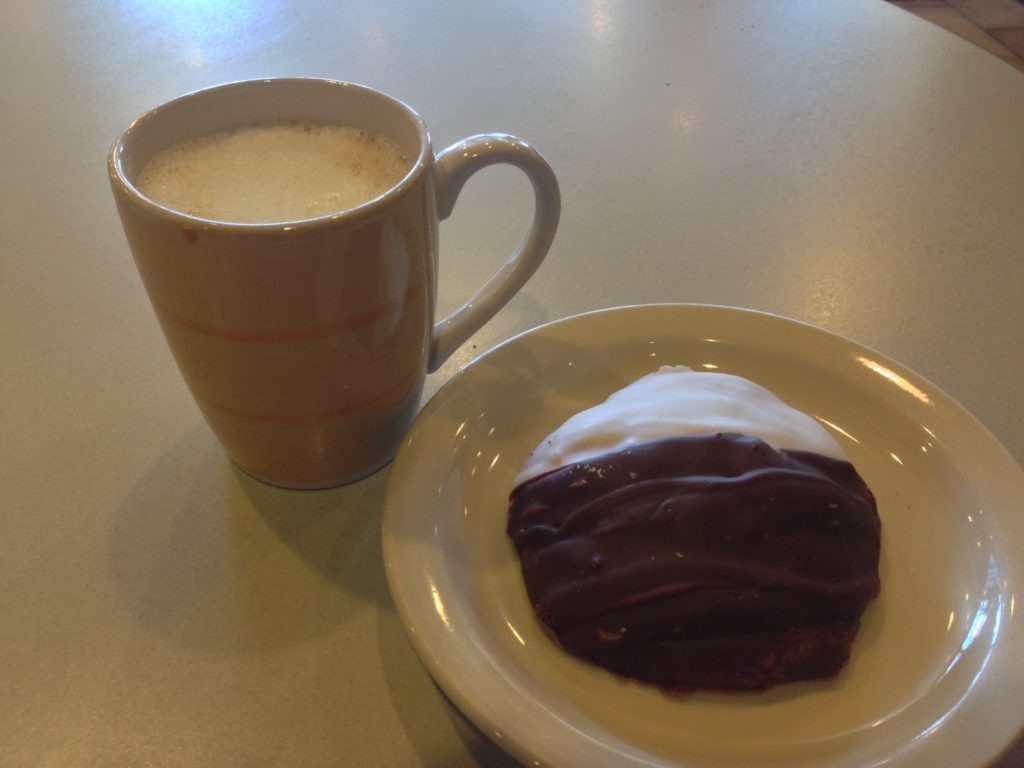 Would you recommend Forty Weight Coffee?
Yes, I would! This shop is perfect for all types of people, and that is what makes it special for me.