El Paraiso, Harbinger's showing us things to come from Colombia
El Paraiso from Harbinger Coffee Roasters, in Fort Collins, CO, is their newest offering, and it is show casing the best coffee from Colombia. El Paraiso is a small lot coffee, so you will not be seeing it in any of the shelfs of the bigger roasters.
On a recent trip to CO I heard about Harbinger and of course I had to check them out! I asked the barista what their favorite single origin coffee was, and they pointed out El Paraiso. "Just drink it, then you will know why", and that was some sage advice. El Paraiso is a coffee that is full of aroma, offering an enchanting complexity, and is full of nuances that will make you want to dive into it more.
The profile on the bag suggests a balance of white grape and molasses, and I thought to myself, "okay this could be interesting", and it was, completely interesting, and awesome!
Here is what I found.
Aroma:
When I opened up the bag of El Paraiso, I was pleasantly surprised by the aroma of white grape, I could quickly identify as such, there was no, "I guess that does smell like white grape" no this was diffidently white grape.  The molasses showed up when I added hot water, and started brewing this fun coffee. This coffee is very rich, with a slight hint of caramel as it cools down. The fruity aroma of the white grape is like a dry white wine with a hint of molasses.
Flavor:
The flavor was, quite frankly, the litmus test for me. White grape and molasses seemed to me a very far-fetched flavor combo, but behold! It worked! Very well in fact!  The white grape was the first flavor I tasted, followed up quickly by the molasses that pleasantly balanced everything. Making the El Paraiso a nice gentle, mild cup.
With milk:
I added milk, and a subtle change happened. The white grape and molasses stayed there, but I picked up some caramel and gram cracker as well. The milk toned down the acidity of this coffee, but it was still vibrant and sparkling.
Acidity:
Bright and brisk, nicely balanced together, there is a nice sharp, clean finish, even with milk added in. I did not get any harsh, or sour notes.
Body:
El Paraiso body is impressively juicy and light, making this coffee alive, not heavy or too watery. It has a nice mouth feel that is refreshing, and full of flavor.
Finish:
A nice bright finish that is fresh and fruity. A lovely light cup of coffee to start your day with, or to have at break time. I am very impressed with the fine balance of white grape and molasses, that frankly, when I first heard about it, I raised my eyebrow and said "oh, sure," in disbelief.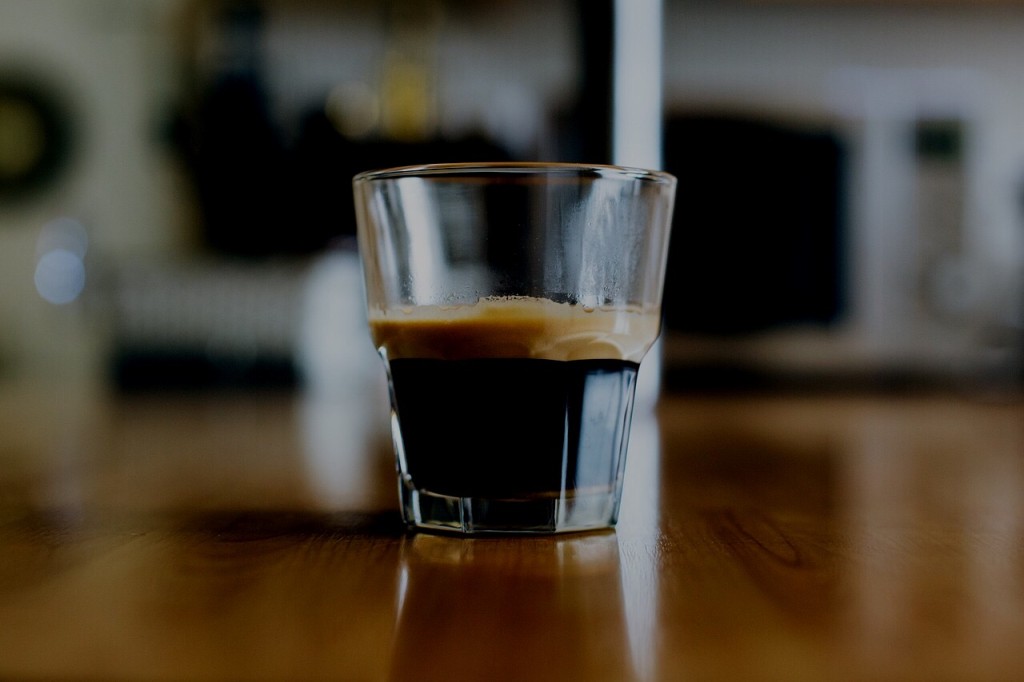 Adding milk to this fine coffee might make some of my hard-core fans roll their eyes, however, this does not take away from this coffee but really adds to it. You get gram cracker and a hint of caramel added to this complex coffee.
A side note here: Food Pairing is such a dangerous thing to do, because everybody has a different take on what taste good. While I was reviewing this coffee, I had an overpowering desire to have an avocado. I found one and paired it with this coffee, it worked! What a surprise! El Paraiso became very creamy the body went from juicy to more of a full seductive feel, and the slight sharp edge went away giving me a nice little finish. Guess you just never know.