Commonwealth's Costa Rica Natural is paradise in a cup.
Commonwealth's Costa Rica Natural is paradise in a cup! Full of flavor, vibrant body, naturally sweet with a wonderful flavor of blackberry. Commonwealth Coffee, out of Denver CO, is a small coffee roaster with a large market reach. I discovered them in Phoenix AZ several years ago when Kream Coffee opened its doors at the "For the People Store". Kream said that they picked the best coffee to use at their stand, and I agreed with them, they really have an amazing offering of coffee. Two years later I made it to Commonwealth and got to check out their operation in person.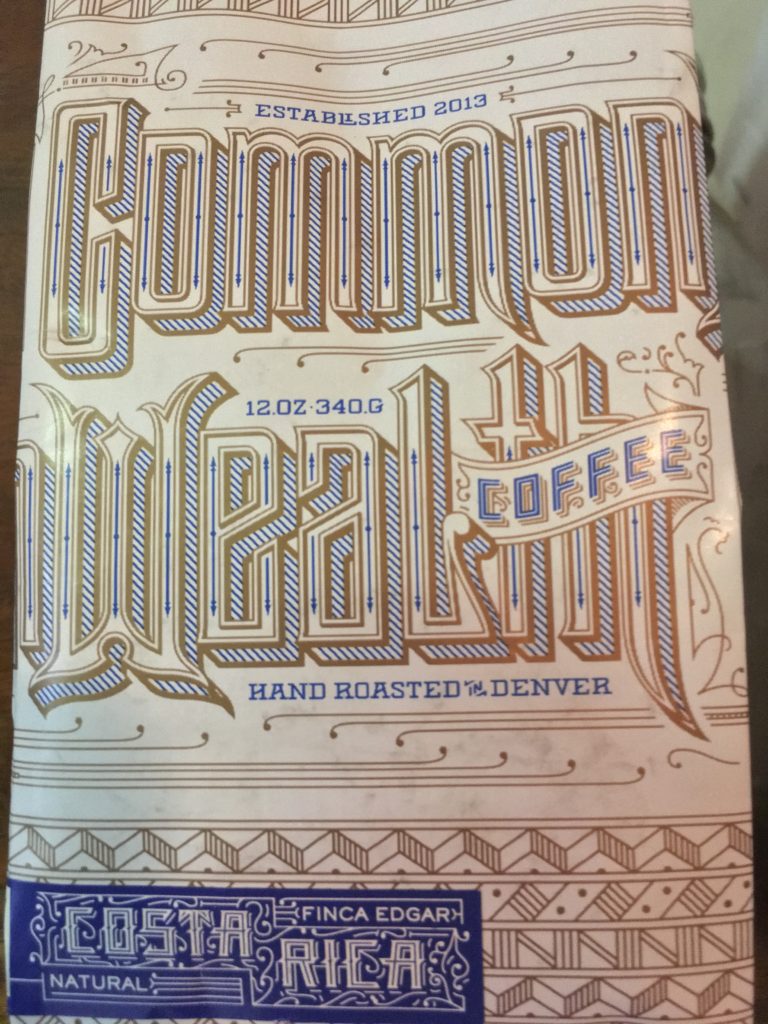 I asked one of the baristas there what their favorite coffee on the shelf was, and they pointed to the Costa Rica Natural. Here is what I found.
Aroma:
Commonwealth's aroma of Costa Rica Natural is really large with lots of blackberry, hints of vanilla and coco. I picked up a slight hint of cinnamon.
Flavor:
Blackberry is the first taste, followed by cinnamon right behind it, with the vanilla and coco, right there as the cup starts to cool down. What I like about this roast is that it is naturally sweet, and complex, but it has a clean finish. I added milk, and this coffee changed its flavor profile right away, it went from blackberry to very chocolatey, with hints of cinnamon and vanilla. I preferred it without milk.
Acidity:
I liked how the natural sweetness made balanced, fruity and mild. Milk made it brisk, mild and smooth. There is a tradeoff as to what you want, if you want a fruity sweetness, have it without milk or cream.
Body:
The body is very full, and impressive without being heavy or thick, until you add milk or cream then it becomes a different cup all together.
Overall:
Commonwealth's Costa Rica Natural is very fresh in aroma, full of tantalizing flavors that make you want a second cup. A clean finish no bitter aftertaste, well rounded and a nice long cup life. I am quite impressed with this roast, I loved the blackberry profile with the hints of coco, vanilla and cinnamon. Totally an outstanding cup.