Boss Coffee showing North Scottsdale who the Boss is!
Boss Coffee is a kind of oasis as a coffee shop. First you find it hard to believe it is up here, and second, why it took you so long to find it.
Boss Coffee is located 3 miles north of the 101 on Scottsdale Road. You may feel like you are leaving the edge of the independent coffee shop world behind you, but ever fear, like an oasis in the desert of chain coffee shops, there is Boss Coffee.
What do they offer
Boss Coffee has a lot to offer, first and foremost of course, is their outstanding coffee. Secondly, they have an amazing amount of pastries that will satisfy any sweet tooth. The pastries are made fresh and locally. Thirdly, they have a well-rounded breakfast and lunch menu that will hold you over. And lastly, it is that their atmosphere is perfect, and what I mean by perfect is that there is no blaring music to make you uncomfortable, the tables and chairs are varied and comfortable, making it easy to relax and while away your time.
I have been to Boss several times afterwards, and they always have a crowd of people there. People who are meeting friends for a cup, or people who need a spot to get some work done with their laptop or some paperwork.
As I stated before, their coffee is quite outstanding, their espresso drinks are made with the upmost care. The drink menu is large but the baristas that work there will help you out if you ask for it.
Cold and Nitro brew is also on the menu, as well as just plain old regular drip, which is just as good.
For those who do not drink coffee, Boss has your back as well. They offer hot loose-leaf teas, iced teas and fruit smoothies.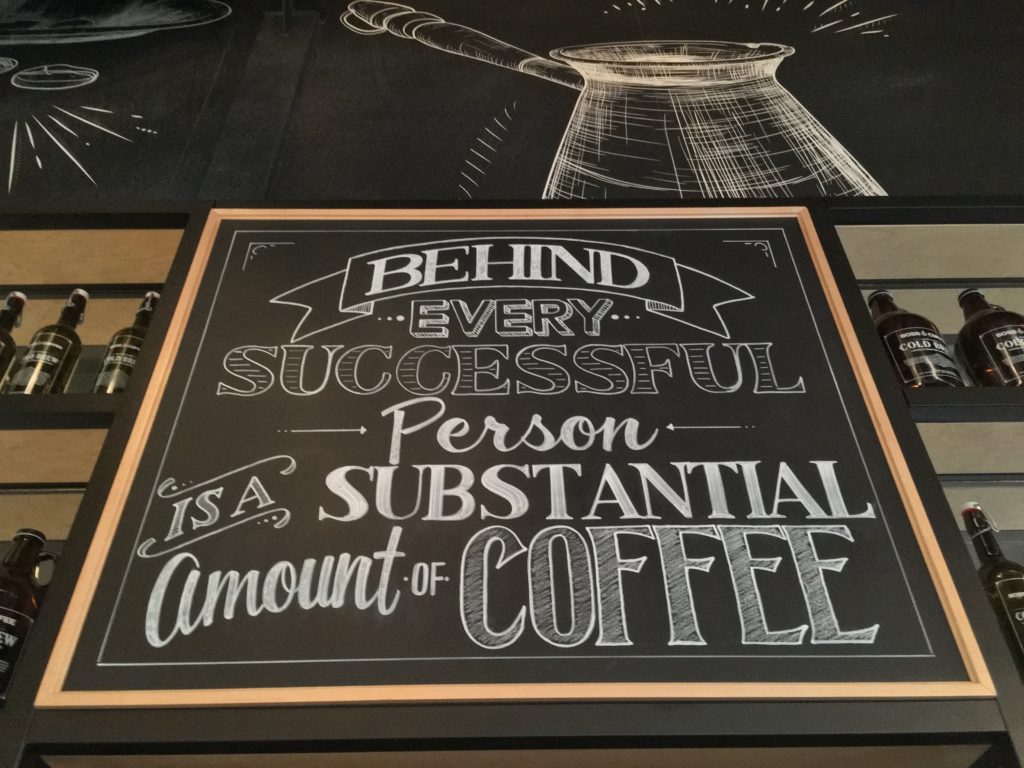 Clearly Boss Coffee is showing you why they are the Boss.